Our St. Patrick's Day Adoption Event begins
March 7th and lasts until March 21st!
For more information on the event and the animals included, click here!
Welcome!
The Middletown Humane Society is a Low/No Kill privately run animal shelter in Middletown N.Y. , serving the City of Middletown as well as surrounding communities.
Come in and visit us.  You'll now find people who are happy to guide you through the process of finding just the right pet, be it a cat, a dog, a hamster, or even a bird.  We will also guide adopters through the process of welcoming shelter animals into their homes.  Can't keep your beloved pet?  If  there is space, we can provide transitional housing and will work hard to find another loving home.
Want to help but not adopt?  Sign up as a volunteer or perhaps as a foster parent.  We can always find a use for another pair of helping hands.
Nathan Winograd, a leader in the No Kill Movement,  calculated that people "only need to increase the market for shelter pets by three percent in order to eliminate killing."
Please help the Humane Society of Middletown do its part:
Don't Shop, Adopt!
---
WE NOW HAVE AN ADOPT-A-PET.COM ACCOUNT!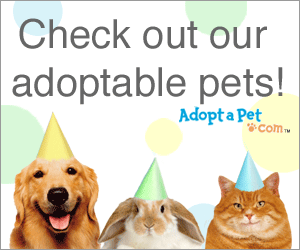 ---
We need nylon martingale collars for our dogs! These collars make walking our dogs more safe and enjoyable for both our dogs and the people walking them.
If you would like to donate, you can find them on our Amazon wishlist here!
---
Do you like to shop on-line?
We now have our very own shelter "Wish List" of needed items on Amazon.com!
You buy directly from them, and then they will ship the item right to us.  It couldn't be easier!
Check it out on our "Help Us" page.
We also have an iGive.com account!
13,000+ stores donate a percentage of purchases to the non-profit organization of the buyer's choice.
The link to sign up to donate to us can be found here:

---